This morning I saw a post from Sonali of foodtravelandmakeup.com (The post is here) mentioning another blogger who is encouraging people to share their sites.  I think that this is a wonderful way to showcase all of the great talent out there.  So check out both bloggers above!
I also want to thank EVERYONE who has supported my blog.  I have now reached 200 likes!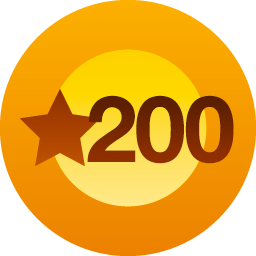 (and over 500 visitors!).
For those who haven't heard yet, I have a new post schedule (click on this post to see below or you can see my entire profile in my About Me… ).  I hope that you will get a chance to check it out and find something that will interest you.  My latest SPACE ODDITIES and new MOTHER posts are already up!
Thanks for dropping by and have an awesome day!
-Tina