First of all I apologize for being late with my GEEK post.  I have been finding it more difficult to keep up with blogging lately due to other commitments.  I have also found that my Well of Creativity is running a little low.  To give myself a boost, I thought that I would just take a step back and pick some of my favourite GEEK posts from when I started 7 months ago.
Wow, 7 months.  I just received the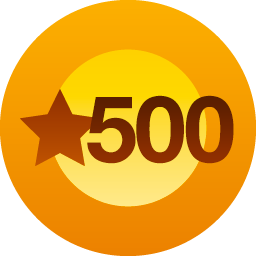 LIKES tag recently and just reached over 100 followers to my site.  This is now my 70th post and I have had over 860 visitors.  My growth has been slow compared to other bloggers but I'm okay with that.  I offer a mixed bag of stuff here and I know that my material doesn't necessarily fit into the "mainstream" or "popular" category.
I think that since I have been focusing on writing and school, my mind has wandered off track a bit when it comes to my blog.  I also haven't dedicated myself to reading the posts of those that I follow as often as I should.  Looking back at some of my favourite posts is giving me a chance to reboot a bit…that, and large amounts of caffeine.  🙂
If you have followed me for a while, I hope that you don't mind me rehashing some older material.  If you are new, maybe you will find something you like.
So, here they are….
This was my VERY FIRST POST. It talks about how comics today are much darker than in the past and how we, as parents, can navigate this change as our kids get into reading them.
I did a multi-part series on Conventions early on, with my focus on Fan Expo Canada. Part of it was to give myself material to work with, and part was a way to get traffic to my site by posting on the Facebook Fan Expo Canada page.  Was this the best way to go?  In retrospect maybe not, but I did learn a lot and met some very cool people along the way.
I'm adding these two posts because these guys are convention friends of mine who helped me with my first interview blogs (I have done 5 in total now).  They are talented, awesome artists who helped me realize that I really like this interview idea.
I never realized just how much work went into these "Top xx" types of lists until I actually did one.  I have since posted it on http://www.creator.co and they have "edited" it to meet their standard style/format guidelines for promoting purposes, but I still like my original best.
W.I.G.'s Top 20 Awesome Canadian Sci-Fi Film Stars
I never expected to like this last post as much as I did.  I can't even put my finger on why it appeals to me so much.  Maybe it's because it taps into to my darker nature.
Stephen King, Madness and the Monster
Well, there you have it, some of my favourite GEEK posts.  I hope that you like them.  It was nice to take a look at what I've done.  It will inspire me to come up with new and creative ideas for future posts.
Thanks everyone for reading my blog, taking the time to comment, follow me, or even just hitting the LIKE button.  Your support is really appreciated.  I look forward to sharing more with you in the future!
-Tina
Text © Written In Geek blog (2016) All rights reserved
Pictures © Written In Geek blog, used with subject's permission or under public domain (2016)