Well folks, I'm back!
Renewed, refreshed and caffeinated!
A few updates…
Working on April's CampNaNoWriMo with poetry, and maybe a few short stories. One of my friends runs our local group, so I've joined the cabin.
School is finished until the fall. With vacation, etc. coming up, I didn't want to try to keep up with online courses. I have 13/27 courses done (plus I still have 2 placements) for my Library Tech., and I'm only going into my second year, so I have time. Last assignment went in Monday.
Job is still awesome! I work in a library, what else can I say? 🙂
The novel…ah, yes, the novel. Well, it's on semi-permanent hiatus. I have come to realize that I prefer writing poetry and short stories. I still contribute to The Bold Mom, and of course this blog. I really want to encourage you to check out Mar's site, even if horror isn't your "thing". She promotes everything dark, from the psychological to the graphically gruesome…and she is a total sweetheart!
I still work on the novel, but I just haven't found the right way to complete it. I've decided rather than rush and stress over it, it is now my "go to" writing when I want to break from the poetry and short stories.
Well, that's it in a nutshell. Hope life is treating you all well, and I look forward to sharing more with you later!
This showed up this morning, kinda cool!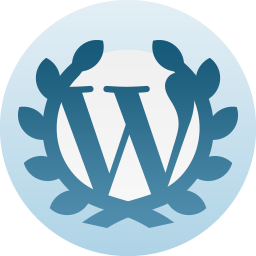 Happy Anniversary with WordPress.com!
You registered on WordPress.com 2 years ago.
Thanks for flying with us. Keep up the good blogging.
Text © Written In Geek/Tina McFarlane (2018) All rights reserved
Pictures © Written In Geek/Tina McFarlane, used with subject's permission or under public domain (2018). Feature image courtesy of Pixabay.